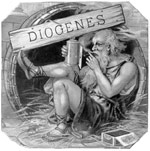 Help Me Win the Cigar Label Gazette New Subscriber Contest!
Print this Page and Order Your Subscription Today!
If you are interested in collecting antique, beautifully colored stone lithographs that depict all kinds of imagery from fantasy to historical events, then cigar label collecting is for you. To learn more about this exciting hobby you must subscribe to The Cigar-Label Gazette. This is a real grassroots publication that you will really enjoy reading - good content!
Subscribe to The Cigar-Label Gazette $25 per year U.S. (Europe $37 US Funds)
6 Issues Per Year
The Cigar-Label Gazette
P. O. Box 3, Lake Forrest, CA 92630 USA
Phone / Fax (949) 457-0737
Name:___________________________________________________________________

Address:_________________________________________________________________
City:_______________________________________ State:________________________
Zip:_______________________ Phone:________________________________________
Sponsor: Ray Parden, rparden@cigarsoftware.com, http://www.cigarsoftware.com
Back to my Cigar Art Link Page The Cigar Label Gazette